Your high-quality knife needs a little care to maintain it and enjoy its edge for a long time?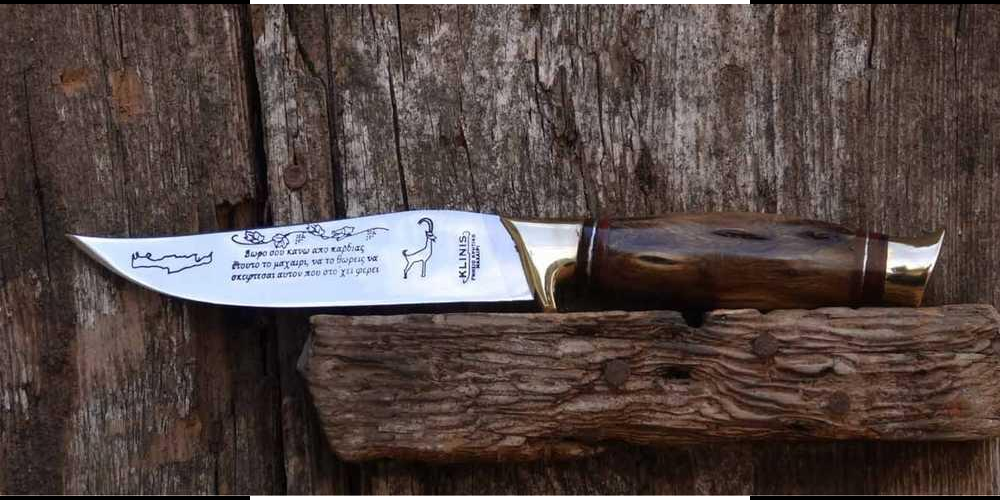 Follow our instactions below:
1) Rinse immediately after use with warm water and soap, drying in the sun or at room temperature.
2) Do not use strong detergents
3) To avoid injuries during drying, always keep the knife from the handle to the edge.
4) Never place the knife on the dishwasher. This will not only affect the material but also its edge.
5) When storing a knife, make sure that the edge does not come into contact with other metal objects (other knives, spoons, forks, etc.) to avoid damaging and abrasion on the blade.
6) Save the knives either in a suitcase, in a knife case, in a drawer, or in a wooden or leather pouch suitable for knives.
Sharpening
Use a diamond tool specially made for sharpening a natural local Cretan stone of world renown, the famous ''ladacano'', with water or oil at a 30-degree angle on both sides or a high quality mask for maintenance of the cut.
Instructions
Put the ''ladacano'' on a base for stability. Hold the handle with one hand and from the edge of the cut with the other (mainly pointer and medium). Immerse the machine oil with water and start rotating movements at an angle from the end of the cut or from the tip of it moving from one end to the other. Swap the sides until you are happy with the yield.
Thanks for reading and we hope you found usuful!