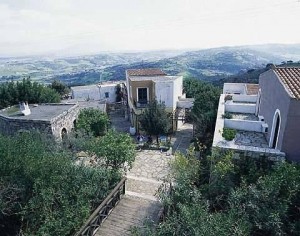 Crete is ideal for winter trips 🙂 Here in Arolithos we are feverishly preparing for the winter period! We gather wood for the fireplace in the rooms, plant herbs and vegetables that thrive in the cold months and collect herbs from the mountains to get to drink in winter in our traditional cafe!
The Traditional Cretan Village "Arolithos" is built on the basis of the architecture used in the old villages of Crete! It is a village made with stone, which means that withstand the cold and damp! Each room has a fireplace and warm blankets 🙂 In the tavern you will taste delicious Cretan food and drink drinks with Cretan herbs like malotira, diktamo and sage!
The winter mornings all the streets are flooded with the smell of the burnt wood of the traditional oven and in the evenings around the village you can smell the herbs that are boiled, the food that is cooked and the burning wood from the fireplaces in the rooms! You can also watch and take part in experiential activities and knead the bread or weave on the loom!
Walks in the stone streets of Arolithos will lead you to the Museum of Rural History and Popular Art and in our shops and workshops 🙂
The surrounding area is ideal for trips to the mountains and villages, and sometimes (especially in January and February) you can get to the foot of Psiloritis and admire the beauty of the snowy mountain! The forest of Keri, 5 km away from Arolithos, is an excellent choice for a walk, and a ride to the city of Heraklion (only 10 minutes away) would be great 🙂
For information and reservations please call us at 2810821050 or email us at reservations@arolithos.com
Thanks!