Every time a guest "feed" us with a comment, a smile or a drawing, one of our most important goals is achieved!
Loyalty to our guests returns to us, in the most beautiful way. Our aim is to provide an integrated experience (cultural, social, taste) to every visitor who trusts us…
And in this case, we have done it well! Thank you, Anita for your wonderful work.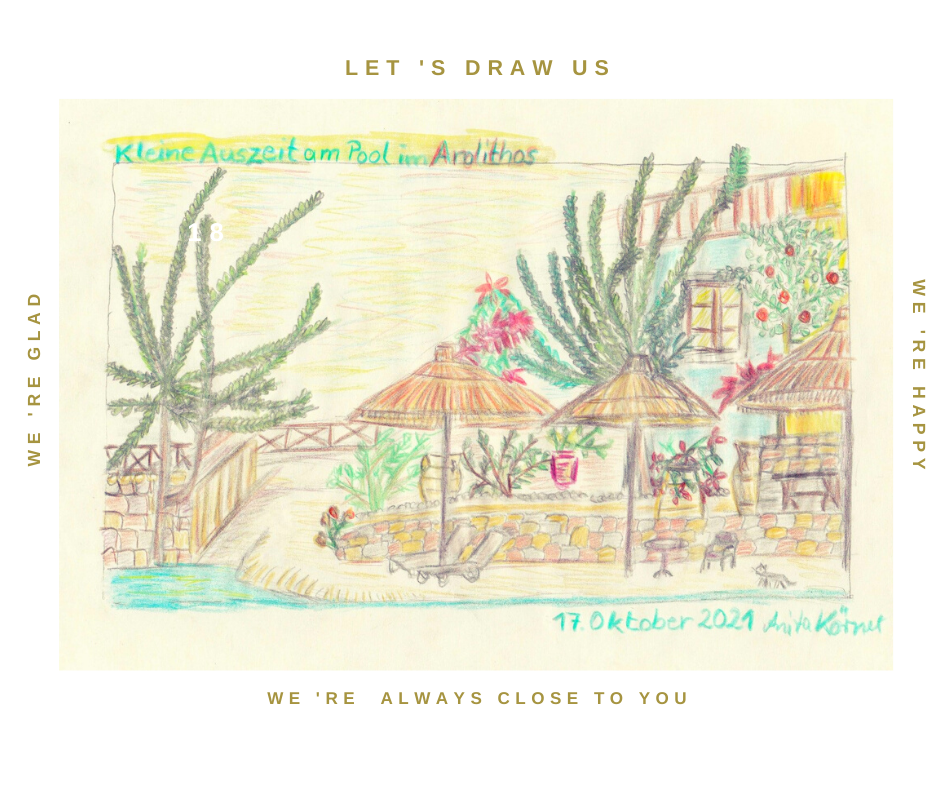 * A wonderful "capture" of our swimming pool